Gaming w Polsce to temat, który stał się coraz bardziej popularny w ostatnich latach. Rosnąca liczba graczy oraz rozwijająca się scena esportowa sprawiają, że gaming stał się jednym z najważniejszych sektorów branży rozrywkowej w Polsce. W niniejszym artykule przyjrzymy się bliżej temu zjawisku i omówimy niektóre z kluczowych aspektów gamingu w Polsce.
Historia gamingu w Polsce
Historia gamingu w Polsce zaczyna się w latach 80. XX wieku, kiedy to pojawiły się pierwsze komputery osobiste. W tym okresie popularne były przede wszystkim gry tekstowe oraz proste gry graficzne. Wraz z upływem czasu technologia gier się rozwijała, a wraz z nią również popularność gier. W latach 90. XX wieku popularne były gry na konsolach, takich jak Sega czy Nintendo, a także gry na PC, takie jak Doom, Quake czy Command & Conquer.
Wraz z pojawieniem się Internetu, gaming w Polsce zaczął rozwijać się w niezwykle szybkim tempie. W latach 2000-2010 pojawiło się wiele polskich studiów gier, takich jak CD Projekt Red, który stworzył popularną serię gier Wiedźmin. W tym okresie zaczęły również powstawać pierwsze polskie drużyny esportowe, takie jak mousesports czy Pentagram G-Shock.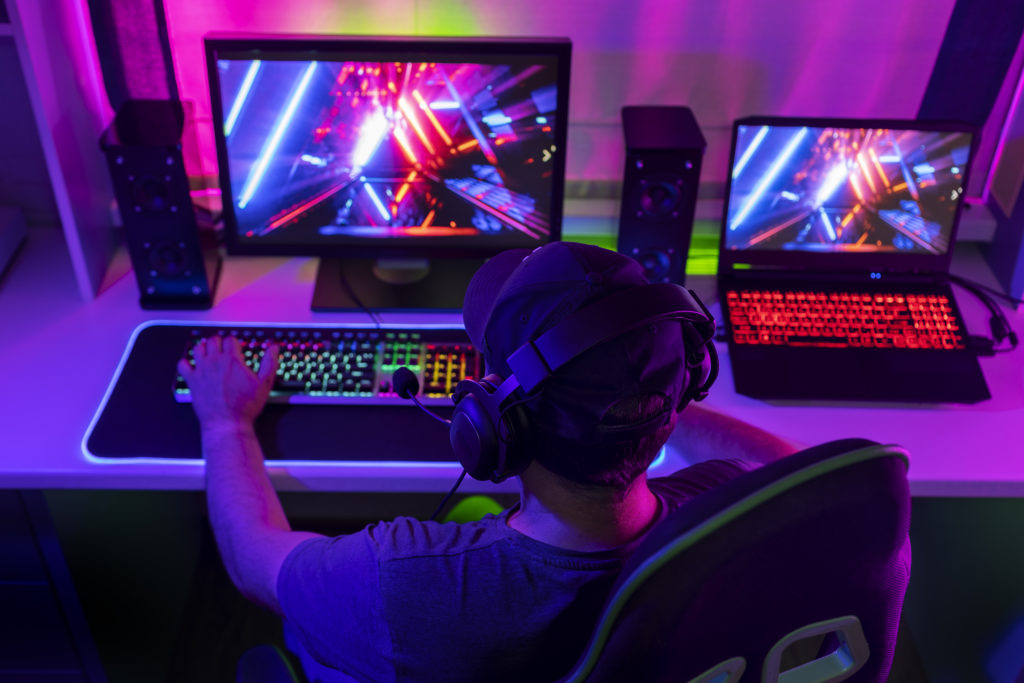 Współczesny gaming w Polsce
Obecnie gaming w Polsce to nie tylko hobby, ale również branża o wartości przekraczającej 1 miliard złotych. Według danych z 2021 roku, w Polsce gra ponad 19 milionów ludzi, co stanowi około połowy populacji kraju. Najpopularniejszymi platformami gamingowymi w Polsce są PC oraz konsole, ale rosną również w popularności gry na urządzenia mobilne.
W Polsce działa wiele studiów gier, takich jak CD Projekt Red, Techland czy People Can Fly, które tworzą zarówno gry dla PC i konsol, jak i gry mobilne. Polska jest również miejscem organizacji wielu dużych turniejów esportowych, takich jak Intel Extreme Masters czy Polska Liga Esportowa.
Esport w Polsce
E-sport w Polsce to również zjawisko, które zyskało na popularności w ostatnich latach. W Polsce działa wiele drużyn esportowych, takich jak AGO Esports, Illuminar Gaming czy Wisła Kraków Esports. W Polsce organizowane są również wielkie turnieje esportowe, takie jak Intel Extreme Masters, ESL Pro League czy Polska Liga E-sportowa.
Akcesoria gamingowe
W dzisiejszych czasach, gry komputerowe stały się nie tylko popularnym sposobem spędzania wolnego czasu, ale również stały się wyzwaniem dla wielu graczy. Rywalizacja między graczami staje się coraz większa, a to oznacza, że każdy chce mieć przewagę nad innymi. Jednym z sposobów na osiągnięcie tego celu jest posiadanie odpowiednich akcesoriów gamingowych. Firma LAMEL BRANDS to bogata oferta akcesoriów gamingowych. W swoim wachlarzu ma akcesoria takich firm jak np. 8bitdo. Również znane akumulatorki, podstawki i stacje dokujące firmy FroggieX. Warto zobaczyć też rzeczy od Venom UK to uznana na całym świecie marka akcesoriów dla graczy.
Akcesoria gamingowe to przedmioty, które są projektowane specjalnie dla graczy. Mogą one zwiększyć precyzję, wygodę i jakość wrażeń związanych z grą. W poniższym artykule omówię najpopularniejsze akcesoria gamingowe oraz ich zalety.